What wardrobe changeover I hear you cry, because you know that I haven't even done it yet! I hate the idea of putting my summer threads away and it's nothing to do with not liking winter clothes (I am a massive fan of a winter coat to cover up the poorest of outfits) but more to do with the fact we only wear our summer clothes for about three to four months of the year if we're lucky and the rest of the time it's jeans, boots and outerwear. Couple this with the fact winter clothes are so much more expensive, it's no wonder I am hanging on to summer dresses and flip flops (or birkies) for dear life!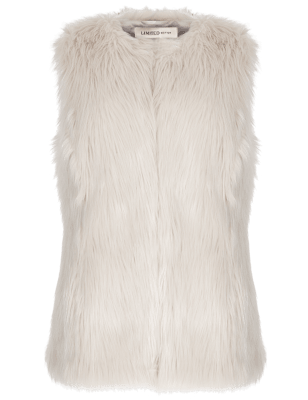 Marks and Spencer Limited Edition Faux Fur Gilet
£69
.
The weather has been truly amazing of late, I have enjoyed every precious minute of September sunshine mindful of the fact it won't be long before the heating is on and I am curled up on the sofa in my trusty Baukjen joggers for the third year running (I don't think they will ever wear out) and doubling my electricity bills with constant use of the tumble dryer.
Kurt Geiger Raymond Ankle Boot
£195
.
There are of course lots of things about autumn and winter that I love which don't include a designer ankle boot. I adore the cosiness of dark evenings, warming up a cold teenage boy when he comes in from school with the biggest of mum cuddles, comfort food and of course a scented candle or two (always good to rid the house of "eau de pug" when you can no longer open the windows on a daily basis).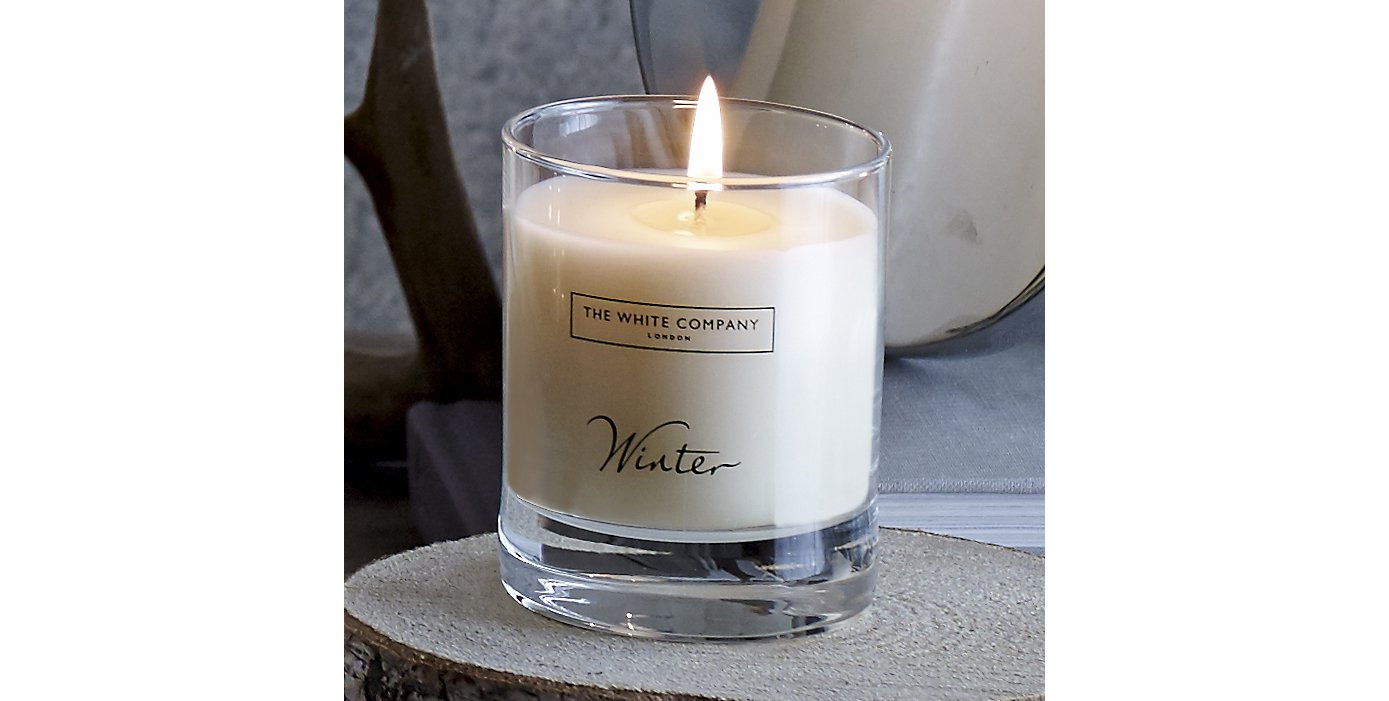 The White Company "Winter" Signature Candle
£20
.
I have however made a concious effort to put a few things away which was inspired by an ironing pile the size of Crete. I took all of my summer clothes out of said Crete sized ironing pile and popped them straight into my out of season storage i.e. the two under divan drawers on my side of the bed. I figured it was pointless ironing them and putting them back in my wardrobe, only to be folded and put in said divan drawers in a few weeks time. It all gets washed and ironed again as it re-emerges to fresh new eye's when the sun begins to shine again the following year and quite frankly I had so much to do, this great idea was a blessing to my busy "let's fit an hours ironing in on a Saturday afternoon" schedule.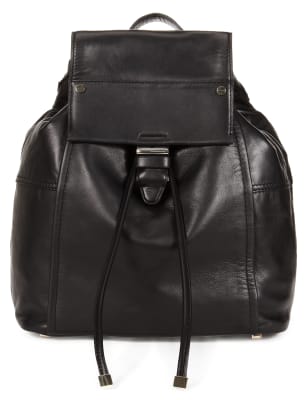 Marks and Spencer Autograph Rucksack
£99
.
The biggest problem of having not got my winter wardrobe sorted out yet is the lack of a new season wishlist. I know that I want a red bag for sure but think I will have to ask for money for both my birthday and Christmas to try and nab one in the sales (oh Celine Trio be mine). Other than that I have, as yet, no idea what gaps need to be filled but I definitely find that because I have two children with birthdays in the autumn which leaves me just six weeks before the man in red pops down our chimney, I don't have the funds to not invest wisely. I'm more frivolous in summer, the heat does strange things to me (especially when buying sandals) and I'm not just talking about the hot flushes!
So have you done your summer to winter changeover yet? Got a wishlist?