My eldest daughter came up on Wednesday night. She bought Ben and Jerry's, Pringles and Galaxy chocolate so all was good with the world when she pronouced "I want a pair of silk pyjamas". When I asked "why" she said "Kourtney Kardashian wears them". Oh that's OK then.
We then spent a while browsing online at the various options and price points available and I told her I had already bought all of her Christmas presents, should I speak to the boyfriend? but she said no not to worry, he would never understand why anybody would pay £50 upwards for a pair of p.j's (typical bloke).
She went home, I had a bath, put my pyjamas on and then had my own life changing pj moment, where I decided that actually I want a pair too! I was thinking all sorts of maudlin thoughts about being in my late 40's and the fact I might only be here for another 20 years if I'm lucky (forgetting about the high blood pressure and cholesterol because they are going to disappear on their own right?) and suddenly I couldn't bear the thought of living a lifetime without having the pleasure of sleeping in the most luxurious of fabrics, a bit like how I can't imagine living my life without ever owning a Chanel handbag.
I love pyjamas, I really do. Especially in winter when I bathe early and spend the evening snuggled on the sofa in something usually, plaid, thick or thermal (such a glamour puss) but now I am thinking slinky silky nightwear thoughts to bring out the Hollywood Starlet in me. After all, they will be fab should I end up in hospital after having had a heart attack due to previously mentioned ailments no? Knowing my luck I shall end up on a ward not to dissimilar to the one on "Getting On" (one of my fav programmes by the way) but it wouldn't be right to have a fashion blogger in hospital without the best nightwear surely?
Rosie for Autograph at Marks and Spencer £59.50 buy
here
.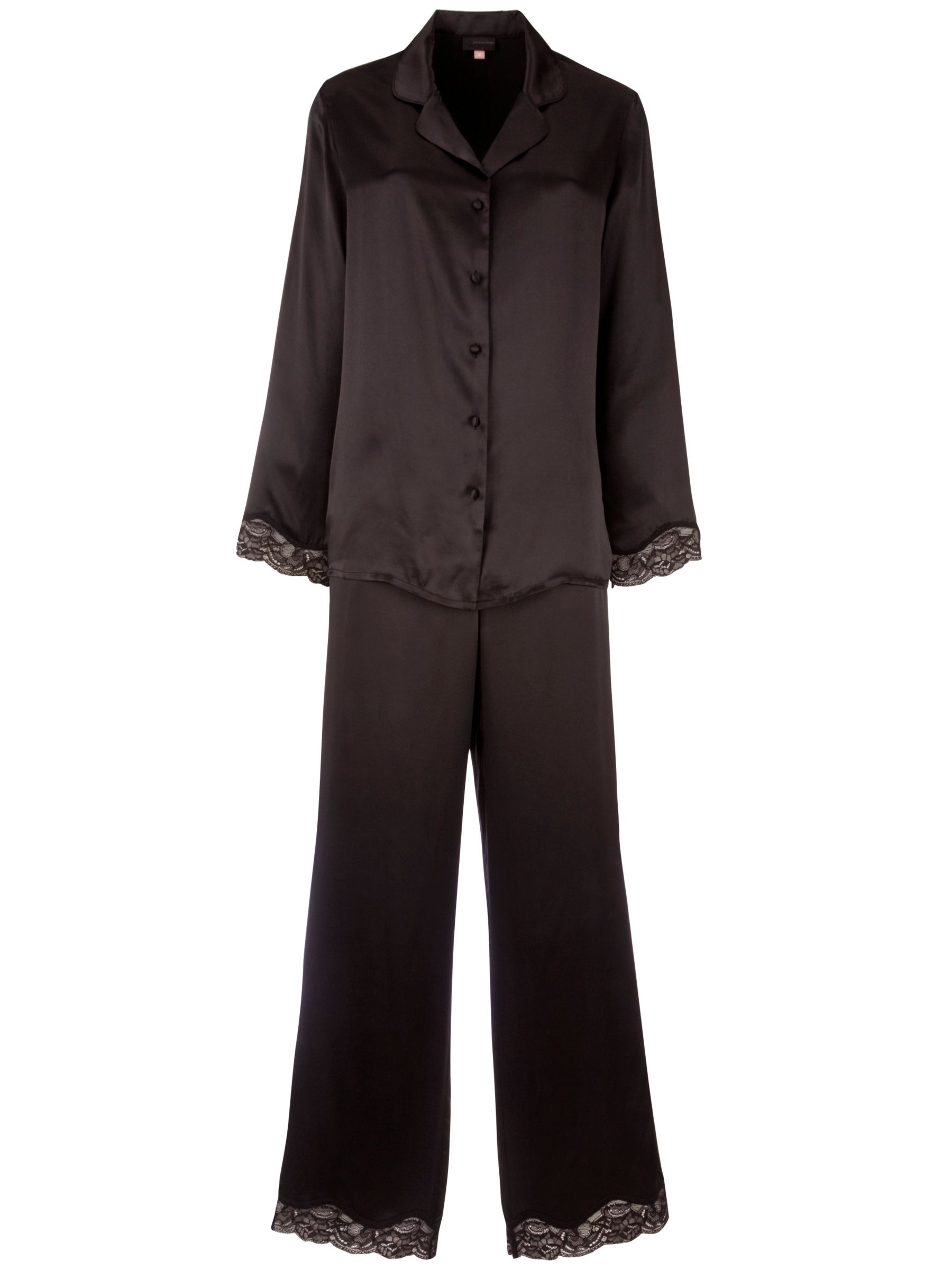 John Lewis silk pyjamas £89 buy
here
.
Harrods Silk Pyjamas £99.95 buy
here
.
The White Company in silver, rose or alabaster
£110
.
Julianne silk pyjamas from House of Fraser £185 buy
here
.
Pucci Silk Pyjamas from net-a-porter
£1,380
.
Are you a silk pyjama kind of girl?