In case you are not a long time reader of my musings I feel it only right to tell you that along with my designer footwear, handbag and sunglasses obsession, I also have a bikini one.
There I said it.
Some things never change no matter how old or overweight you get, but luckily for me I do at least get to help my three daughters choose their swimwear whilst I dream of days gone by when I would have bought similar two pieces.
Sadly I don't have the body of Elle McPherson nor that of Linda Barker, although I certainly make a "SPLASH" whenever I enter the water and I have already had a browse at new season swimwear and am eagerly awaiting my trip to Marbella in May, so with a few old designer bikini's now destined for ebay, I am on the hunt for something both age and figure appropriate and this is where a new swimwear range ticks all the boxes.
Step in Swimwear designer to the A List, Melissa Odabash, and her capsule "sea" collection for Marisota. At last we have a range of figure flattering shapes, purse friendly prices and styles in sizes 12 to 32 and not a tie sided bikini bottom in sight - Amen to that!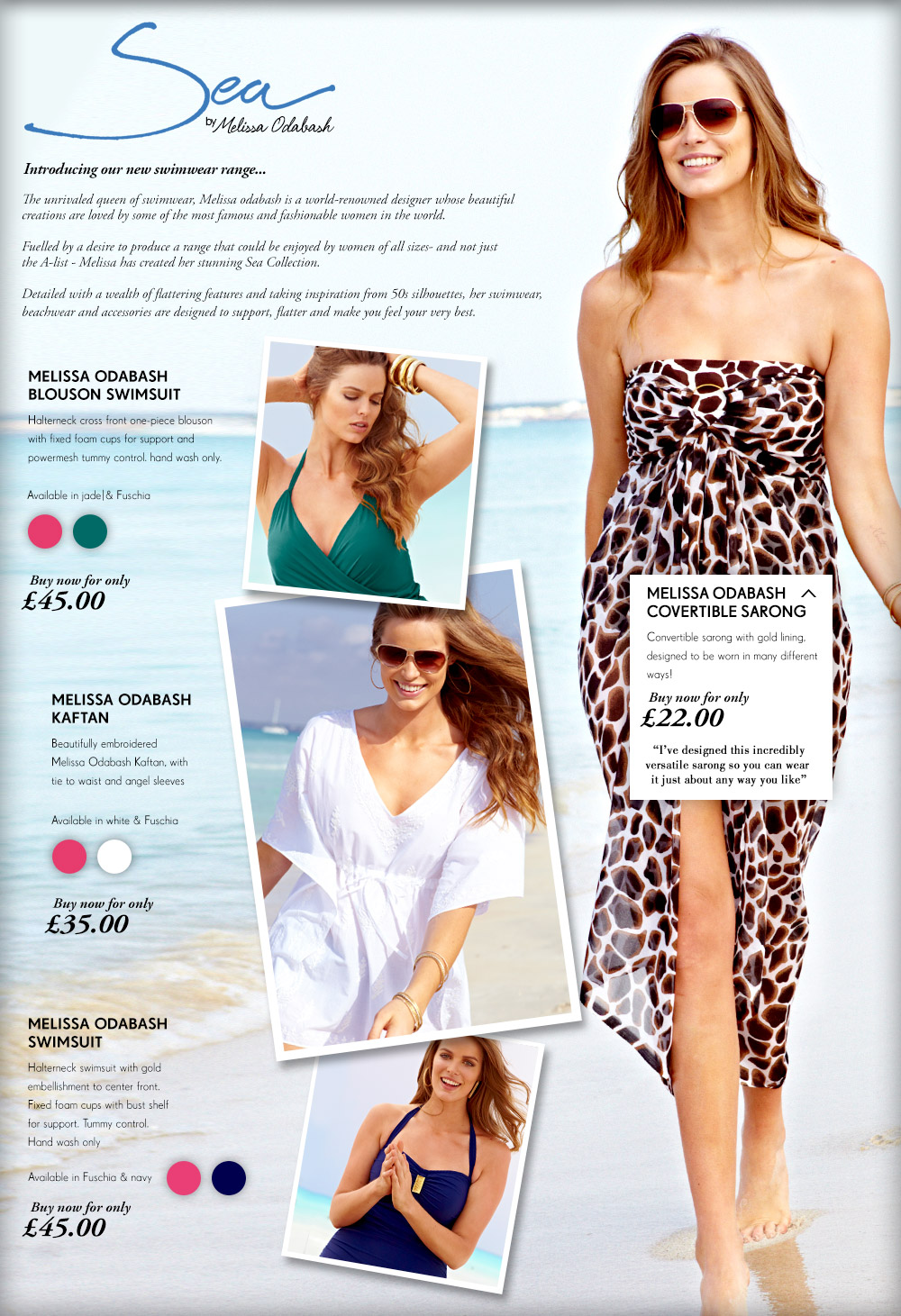 The collection also includes gorgeous cover-ups, sandals, beach bag and a rather glamorous sunhat, so celebrate your curves and feel confident in your swimwear no matter what your size . View the full collection
here
.
Check out the Melissa Odabash main line collection at Simply Beach
here
.