Yes ladies its that time of year again. Before you even think about making pumpkin pie, the gift guides start appearing. I of course can polish my halo, I made a start a few weeks back and boy does it feel good. I like to be organised and have all the presents bought before December 1st.
I've learnt my lesson with toys going out of stock and heaving high streets in the run up to Santa's arrival. I like to sit back with the laptop and wait for the courier to arrive, wrap immediately (with the paper I bought in the January sales) and tick off the list.
So if you are about to make a start but are lacking inspiration, lets kick off with some goodies from Selfridges as they launch their "Destination Christmas" campaign. Packed full of exclusives and special offers to make shopping a breeze, the old lady of Oxford Street has some classy gift ideas to suit every pocket.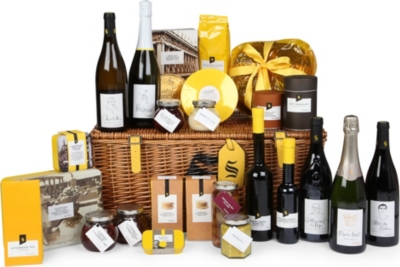 With Champagne from their own growers to the finest of Christmas puddings, spread the good cheer this festive season with a Selfridges gourmet hamper. With a special selection for coffee lovers, cocktail lovers, even film and breakfast lovers, there is bound to be a hamper to suit that certain someone in your life or why not treat that special family to a Celebrate and Share hamper? Shop all hampers
here
.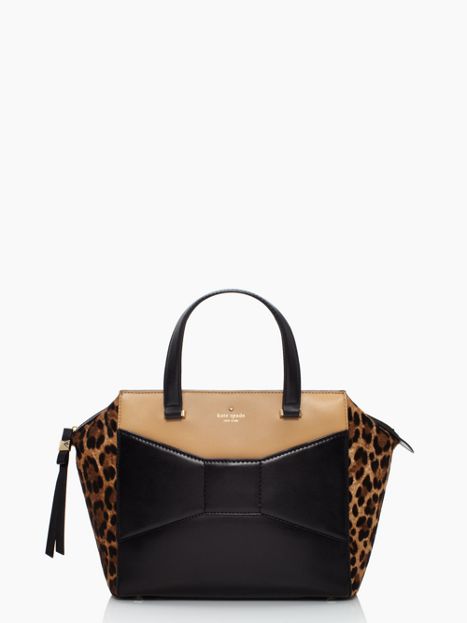 I first became aware of the Kate Spade brand courtesy of the Sex and the City girls and now the Oxford Street department store has an exclusive selection of the New York based designers accessories including handbags, scarves, purses and jewellery
The 2 Park Avenue Beau Tote will bring out the upper east side princess in even the most discerning fashionista while the resin curve necklace is sure to become a jewellery box staple and will look perfect with the simplest of tops. The stud and bow wool hat will add a touch of class to your winter accessories and the watch collection features both classic and quirky designs for those adding a new timepiece to their Christmas wish list. Shop the Kate Spade collection
here
.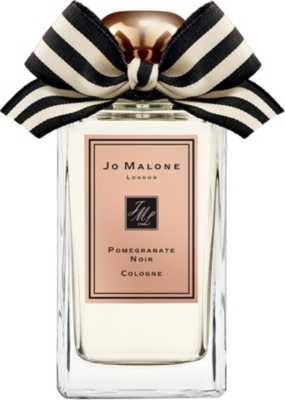 Jo Malone adds a little magic to her famous Pomegranate Noir fragrance this Christmas with a limited edition bottle. Who wouldn't want this beautifully presented scent on their dressing table? £85 for 100ml
here
.
The friendship bracelet trend gets a designer nod at a Christmas Stocking friendly price, with this Anyagram bracelet from Anya Hindmarch which comes with cord and 90 beads to create your own unique identity whether funny, cryptic or even rude! At just £10 these will soon be out of stock so buy
here
.
Have you started your Christmas shopping yet?