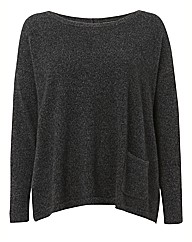 Just before Christmas I was lucky enough to be offered the opportunity of reviewing an item of clothing from the
Gray and Osbourn
Website. I was asked to create a wishlist of items I liked and then the brand came back and said they would send me the grey cashmere jumper I had chosen.
This made me realise that there really is a cashmere god, as only a few days beforehand I had discovered that a much loved jumper had been eaten by some greedy moths, much to my annoyance, so I was actually thrilled to pieces that one of my wardrobe hero's was in fact something I would be gifted!
My jumper arrived just days before the holidays so felt like Santa had heard my plea for replacement cashmere. The quirky coloured button feature down the back appealed to my sense of clown like humour, a sophisticated and luxury item with a twist. I love the slightly swing style, so forgiving when it comes to post holiday tums.
Estheme Charcoal Marl Cashmere Jumper £159.
Gray and Osbourn was initially developed to provide a collection of elegant pieces for the over 50's woman, stocking a capsule of carefully selected designers such as Betty Barclay, Gerry Weber, Fenn Wright Manson and Olsen to name but a few. If this milestone birthday is still a few years away, please don't despair as there are so many simple, chic and classic styles to appeal to all age groups, take a look at my other wishlist items.................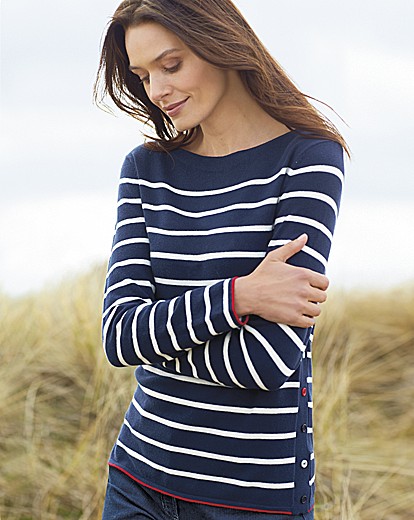 Who could fail to want this Alice Collins Breton Tunic in their wardrobe? Now half price at
£32
.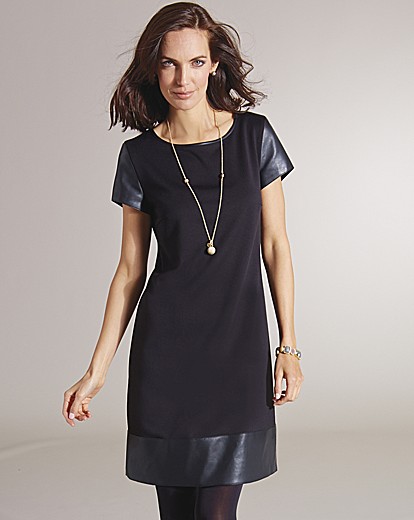 This Betty Barclay faux leather trimmed shift was also a wishlist contender, the perfect LBD with a flattering shift style. You just know you could pull this out of the wardrobe for any occasion
£80
.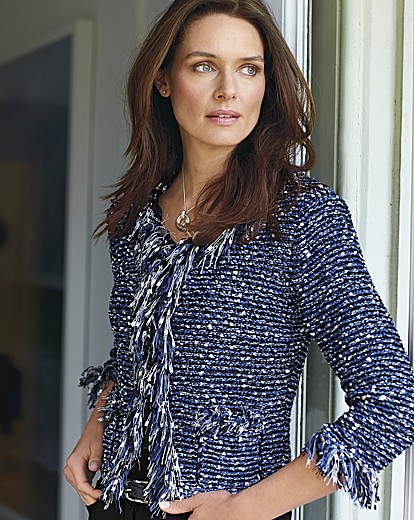 This Olsen fringe trimmed jacket ticks all my chanelesque boxes at a fraction of the price, for it's ability to take jeans and t-shirt to a whole new level. On sale at
£82
.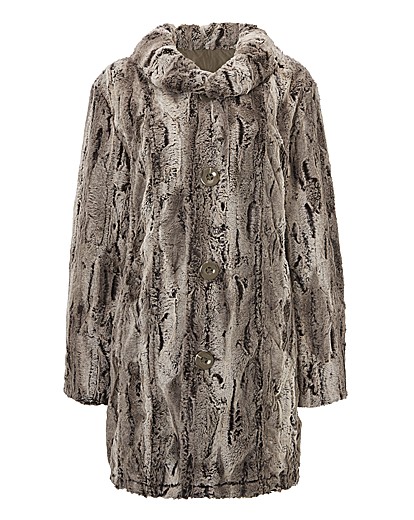 I'm going into coat and jacket rehab, it's official. I realise my obsession is getting as bad as my handbag and shoe one! I so want to be wrapped up in this reversible faux fur by Lebek
£230
.
So if effortless chic is your thing, be sure to make Gray and Osbourn your "go to" retailer, trust me you won't be disappointed.