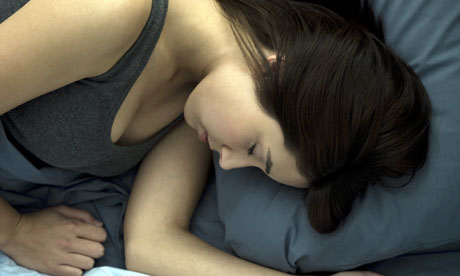 I don't know about you but I have been a really bad sleeper these past few years. I have gone from an adult who could have slept on a washing line and right through the 1987 Hurricane, to a woman who has no difficulty falling asleep but finds it impossible to stay that way for more than a few hours.
My usual pattern is to wake sometime between 3 and 4am and I very often find myself still awake in the lead up to my alarm going off, that's when (predictably) I nod off and boy do I struggle to not press snooze about twenty times. So annoying. Plus it leaves you feeling rubbish for the first few hours of the day whilst you struggle to see the kids off to school, empty the dishwasher, make the beds etc
I noticed that ITV's Daybreak were doing a Sleep Clinic with Dr Hilary last week, I didn't manage to catch any of it, but this inspired me to think about products that may help with a peaceful slumber, whether you have trouble getting off or like me, actually staying that way.
Sometimes regular bed times in a peaceful environment just aren't enough, and my inner product junkie has me craving scented sleep aids and blends of essential oils to restore a restful nights sleep.
I need very little excuse to purchase a scented candle but one that induces peaceful slumber? Well it's a no brainer! Deep Sleep Heavenly Candle by This Works (online only)
£25
.
Hailed as a miracle solution to a good nights sleep, fragrance your room as well as your pillow with this relaxing spray. Deep Sleep Pillow Spray by This Works
£16
.
This Aromatherapy Associates Deep Relax Bath and Shower Oil is the winner of no less than 10 beauty awards. Given it's iconic status and blend of essential oils, inner peace and tranquilly are soon restored. I think this one deserves to go on the Mothers Day wishlist!
£39
.
Thank goodness it's the weekend and there is no alarm going off at silly o'clock, a 7.30am natural wake up was most welcome this morning.

How well are you sleeping?