Boden Top/M&S Shorts/Mulberry Dorset Sandals
I think because I virtually live in jeans throughout winter, denim shorts become the obvious choice when it comes to summer attire but I really struggle with the length of them and often just give up when trying to buy new styles, so much so that a pair by Juicy Couture I seem to live and die in must be about seven years old now!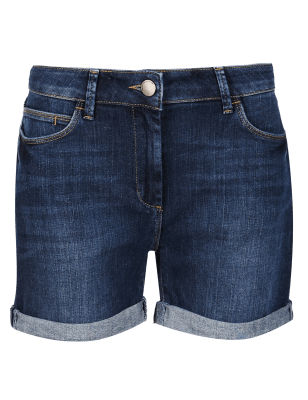 M&S Collection Medium Indigo Boyfriend Shorts was £19.50 now
£12.50
.
I had the same problem earlier this season when purchasing the red chino shorts from Boden. I knew the four inch would be too short and the nine inch probably too long, which they were, but I never got round to returning them, just folded the turn up, up once more to create the perfect length for me.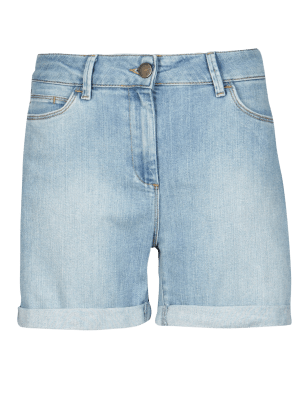 Also available in Light Indigo for
£12.50
.
It's not that my legs are that bad, as with most apple shapes they are probably one of my few redeeming features but when it comes to getting your pins out when women are of a certain age, I like to lay down my own rules which means shorts should not be too short. You also have to bear in mind that what feels fine for a woman in the 40-50 age bracket who has younger children, doesn't feel right when you have daughters in their twenties wearing the same thing. I am sure if I just had Teen Boy, I wouldn't give these things a second thought but as Mary Portas once said when she was starting out her range for House of Fraser, women don't want to be dressing like their teenage daugthers. She also said we don't want to be dressing like our mothers and in my case that is certainly true!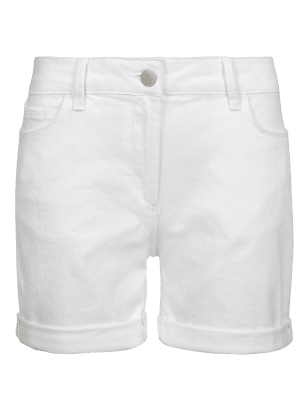 So I picked up a pair of shorts whilst in Marks and Spencer on a last minute pre wedding shopping trip last Monday (before the sale started - gutted) and have to say that they pretty much fit my brief. They are also ultra comfortable, so much so that I might well invest in a paler denim or white pair. Other styles available include boyfriend shorts from the Indigo Collection ...........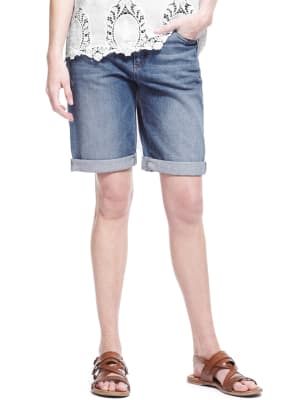 Available in light and dark indigo
£25.00
Or if you are under 45 and have killer legs why not try the turn up shorts from their ever popular Limited Collection ...............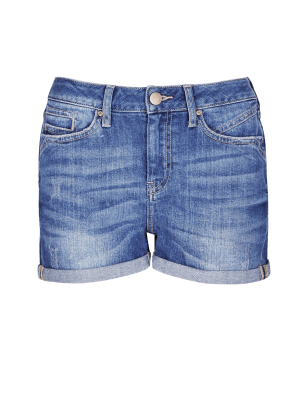 Steal My Simple Summer Style
Boden Lola Top
£59
.
Shorts As Above or similar at Debenhams
£30
.
Mulberry Dorset Tan Leather Sandals or similar at Office
£25
.
Have you bought any denim shorts yet this season?