There are many things that I am passionate about when it comes to clothes and styling and one of those things is all about creating a capsule holiday wardrobe and teaching women how to "demote" their clothes to get maximum use out of each and every garment they take away with them which featured in an article I wrote for In The Powder Room last May and can be seen on my "Published" page.
Its fine to wax lyrical about this stuff when (like me last year) you are flying off for a week in the sun with British Airways who allow you to take 30kg of baggage included in the cost of your flight but for anybody who may be holidaying on a budget, using a charter airline and looking to avoid paying excess baggage charges (which for example can total £30 per suitcase per return flight with Monarch if purchased at time of booking) the thought of how to cram everything you may need for a week or two into 10kg of hand luggage is a daunting task, even for the most experienced stylist or wardrobe consultant, but this year it seems it will be a challenge that I must undertake!
I have been warned by my Other Half that BA is completely out of the question this year as costs are horrendous for August and that it will most certainly be a budget airline/baggage charge scenario for us and he is refusing point blank to pay £30 per case! Lets face it, for a family of four that is an extra £120 on top of your flight price without other extra's which may include inflight meals there and back, in addition to paying to chose your seats so that the whole family can sit together. Add it all up and you could take an extra person on holiday with you, so its no joke, especially with the majority of the nations purse strings stretched to breaking point, with a lot of people opting to take a "Staycation" instead of heading off for for a week of guaranteed sunshine.
We do have a couple of small suitcases that I use for my 11 year olds packing and being a seasoned packing pro, even the Little Man gets a mix and match holiday capsule wardrobe and I usually find this size is fine for his clothes, but how will I cope when I have to use one of these suitcases for myself?
I was given a smidgen of hope as the aforementioned suitcases are currently housing the girls summer clothes, so with the case full to the brim, I popped it on the bathroom scales and was greeted with a very pleasing 7kg! Who would have thought that so many items could weigh so little? So there is light at the end of the packing tunnel after all and if I can fill the case with 7kg of clothes and 3kg worth of everything else i.e. toiletries, footwear and accessories, I will be one happy bunny!
I have lots of tried and trusted methods for travelling light which I will be writing about on this page as time goes on, but what I am really interested in, is to see if any readers are also interested in taking part in this challenge? Maybe you have a holiday planned or have just been away and would love to share your tips with others or perhaps you have already blogged about it and would like to share your post with others. If so please let me know either by email or a comment.
Meanwhile the thought of a suitcase not much bigger than a Louis Vuitton Musette sends me into complete panic mode especially when I think about how much I need to buy for summer this year. My denim shorts were on their last legs last summer and I bought a pair of tailored shorts which I probably won't wear again because they were not really what I was looking for, so both these items need replacing. I also need new basic t-shirts for daytime, I am not a lover of vest type tops but for holidays they are pretty much essential. I'm bored with all my dresses to be honest and as most of you will know I have my eyes open for a white one but everything I buy will have to be as lightweight as possible now, so yet another factor to consider when making summer season purchases.
Fab At Any Age's Holiday Packing Tips
Toiletries & Skincare
Taking full size bottles of shampoo and conditioner along with all the other necessary toiletries and skincare can take up an awful lot of your baggage allowance, so rethink how to make these items travel friendly.
Although Supermarkets and Drugstores offer travel sized products in the most popular hair and skincare brands, they are far from cost effective. At the time of writing, a 75ml bottle of Imperial Leather Foamburst shower gel at Superdrug costs £1.20, whereas the 200ml bottle is £2.59 but is part of an offer where you buy 2 for £2.99! So for £2.99 you get a total of 400ml but only a 75ml travel size for £1.20! Buy purchasing the travel sized product you are paying a whopping £1.60 per ml, whereas by investing in the full size product, each ml costs only 75p! The most cost effective way to buying toiletries for your holiday is to invest in either some plastic travel bottles (available from Boots, either individually or in a pack) and decant!

To save even more money, you can wash up empty skincare pots to fill with your favourite products but make sure you label them correctly as you might get confused as to the contents.
Most skincare brands have a travel sized set of products in their range and although these are rather indulgent, can work out costly and often contain products that you may never use, if you can afford to treat yourself, why not! Take the Eve Lom travel set I purchased last year. I bought it in the January sale, £25 at half price with the intention of keeping it for my August Holiday, but have never used the Rescue Mask or TLC cream. The cult cleanser in the set was a 30ml size and a 7 day holiday didn't even see me use a ¼ of the product, so there would have been ample for a fortnight away or even more! The case does however, come in very handy as does the empty cleanser pot as I will be decanting from my full size products for this years holiday!
I also keep "Gift with purchase" products as they are very travel friendly in size and are a great freebie. If buying make-up or skincare products from beauty counters when no freebies are on offer, always ask if they have any samples available. Last time I bought a Chanel nail polish, I got six moisturiser samples, two of which were of a cream that was over £100 a pot and all six lasted me a good couple of weeks. Sample sized perfumes are also great for travelling as they fit into the smallest evening bag.
Minimise Your make-up
There isn't any need to take loads of make-up away on holiday as a few essential items are all that is needed. Think of your make-up bag as you would a capsule wardrobe of essential pieces and take products that can "double up" and have multiple uses such as "Nars the Multiple" which can be used on eyes, lips, cheeks and body.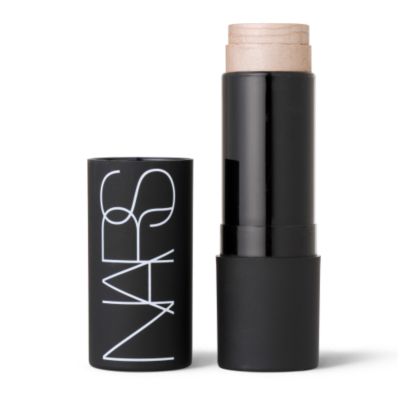 Bobbie Brown Pot Rouge is a dual purpose lip and cheek tint which comes in a range of mouthwatering colours and works easily with a tan when a powder blush feels too heavy and only a wash of lip colour is required.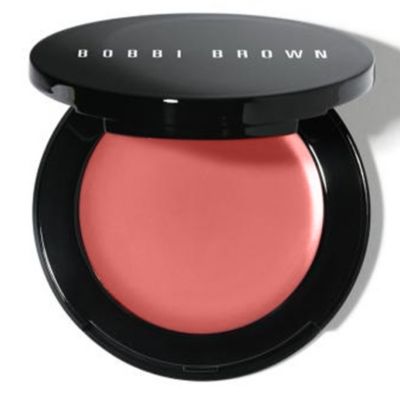 Waterproof Mascara is a must if you don't want to go bare faced round the pool but ditch the eyeliner for day and save for evening.
You can get your eyebrows tinted (usually between £5 and £10) and also your lashes if they are already nice and long and just need a colour. You will usually require a patch test if you have never had this done before so make Salon appointments early and don't leave booking to the last minute in case you can't get in!
Mani & Pedi
If doing your own DIY mani and pedi in preparation for your holiday, make sure you set aside enough time to do it properly and allow not just for touch dry but for knock dry!
Choose your colour carefully. Corals, bright pinks and tangerine shades look fantastic with a tan and will go with any outfit. Stick with one great colour that can become your holiday signature nail polish and if you are young enough to go for a funky colour, then opt for Essie Mint Candy Apple as pictured below. Take a top coat away with you and apply a coat every other day to prevent chips.
If going to a Salon, don't be afraid to take your own nail polish with you, as sometimes you can be limited on choice. Always take flip flops or sandals with you when having a pedicure, you don't want to have to redo a professional job when you get back home! Having recently tried "Shellac" this will be the perfect nail solution for many with it lasting up to 4 weeks.
Passport to Style
A mix and match capsule wardrobe isn't just about day to day or going out clothing when it comes to holidays.
One of the easiest ways to limit the amount of swimwear you need to take away with you is either by mixing and matching plain pieces with either florals or stripes.
If for example you already have a navy and white stripe bikini, by investing in a plain navy two piece you can wear the stripe top with the navy bottoms and the navy top with the stripe bottoms! Then by wearing each set together you get a total of four looks from just two sets of swimwear!
Another great way to achieve more "looks for less luggage" is with reversible swimwear like this range from Moontide at Simply Beach in blue and green and brown and coral.
Top £40.00 Bottoms £32.00 buy here.
Looking for a little more coverage? Then opt for a reversible Tankini and don't forget you can get a total of 4 looks from one reversible set of swimwear!
A Nude or flesh coloured capsule collection of underwear is a holiday essential when packing light. See why
here
.
Accessories
The easiest way to eliminate the need for packing loads of pairs of shoes is by sticking to metallic coloured footwear. Not only do Gold and Silver go with everything, they also look fabulous with a tan and give real glamour appeal when teamed with chunky costume jewellery!
One pair of heels or wedges for evening, a flat strappy sandal that can be worn for days out sightseeing but look equally as good for evening meals out when you can't face a heel (usually after a day's sightseeing) and one pair of Flip Flops, should be all the footwear you need for a summer beach holiday.
Havianas
and
Ipanema
Flip Flops are by far the best quality and will last you many a holiday for a £20 investment. White can discolour more easily so again, go for metallics, they really will match every swimsuit!
Use a beach bag that you can also take as carry on hand luggage. Last year I solved this problem by using my Louis Vuitton Neverfull as both my travel bag and my beach bag. Its old enough for me not to worry about getting it marked and strong enough to carry loads of bits and pieces I need for the journey then the only other bag you will need to pack is a small evening bag which won't take up valuable packing space. See my top picks for beach/carry on bags
here
.
Pack like a professional
Never leave packing to the last minute! Be organised and take exactly what you need.
Lay all of your holiday clothes out on the bed or hang on a clothes rail and then see how items can be mixed and matched or dressed up or down, for either evening or daytime looks.
If you are not going away until July or August, identify any items that you may need now, make a wish list and purchase the essentials in the summer sales to save money.
Heading to the Sun from September onwards? Make sure to buy swimwear, beach towels and shorts now, as they are not so easy to find on the High Street once the Autumn and Winter collections hit the rails.
Think about your time of arrival when packing. If its p.m. - make sure either your going out clothes or pyjamas and toothbrush are on top, or for a.m., your swimsuit, beach towel, flip flops and sun cream.
Its not always possible to unpack immediately on arrival at your destination, so hang any garments that may be creased in the Bathroom where the steam from the shower will help them to drop out.
Starting with an empty case, pack the longest items first such as maxi dresses, trousers etc. Fold in half and lay flat so that the ends are hanging over the suitcase edge.
Middle: Now put in your folded items such as Tops and shorts. If taking a hat that you don't want to wear on the plane (panama, trilby etc) fill with underwear and place in the middle of your case now. With lots of surrounding support it should keep its shape as it can't be squashed flat it is full of knickers and socks!
Top: The heaviest items go in last as they will help to keep everything else in place, so now pack your shoes, toiletries, beach towel etc. Fill in gaps with your underwear, swimwear, accessories.
Wrap any items with either embellishments or sequins in tissue paper before packing as this will help to prevent damage to surrounding garments.
Now put this all into practice and go have fun in the sun!